---
Almond Lemon Blueberry Cake
---
by
Kim Sunée
• August 19, 2020
---
Yield:
MAKES 1 (9-X-5-INCH) LOAF •
Total Time:
45 MIN
---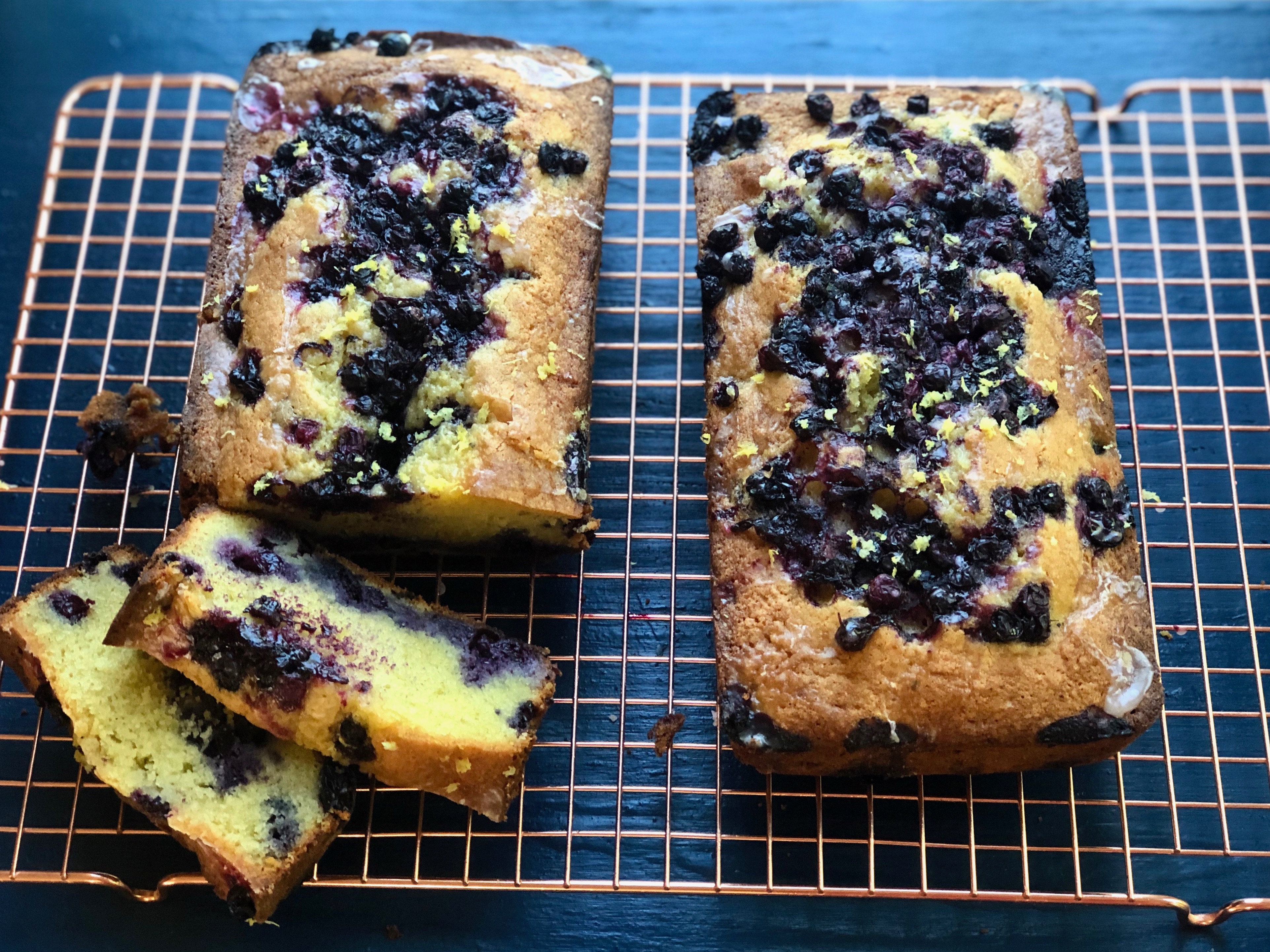 ---
I really love this combination of fresh lemon, sweet-tart blueberry, and rich almond flour (finely ground almonds). I usually use Bob's Red Mill Super-fine almond flour or Super-fine natural almond flour (slighter coarser-ground whole almonds, skin-on). Recipe inspired by the British chef and cookbook author, Yotam Ottolenghi. Serve as is or with whipped cream or yogurt, plain or infused with some fresh lemon verbena or mint leaves.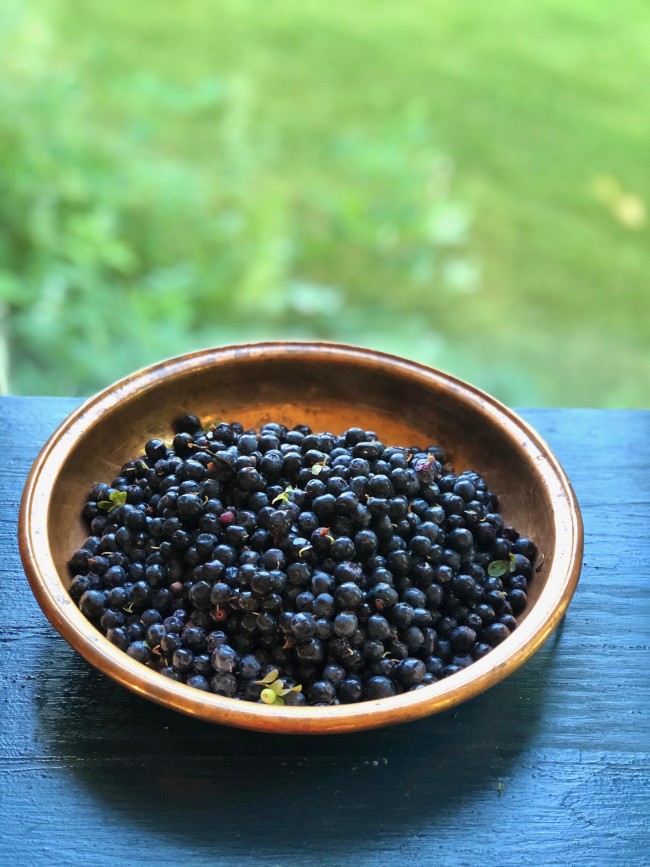 If you have a kitchen scale, it's best to use one for more accurate measuring.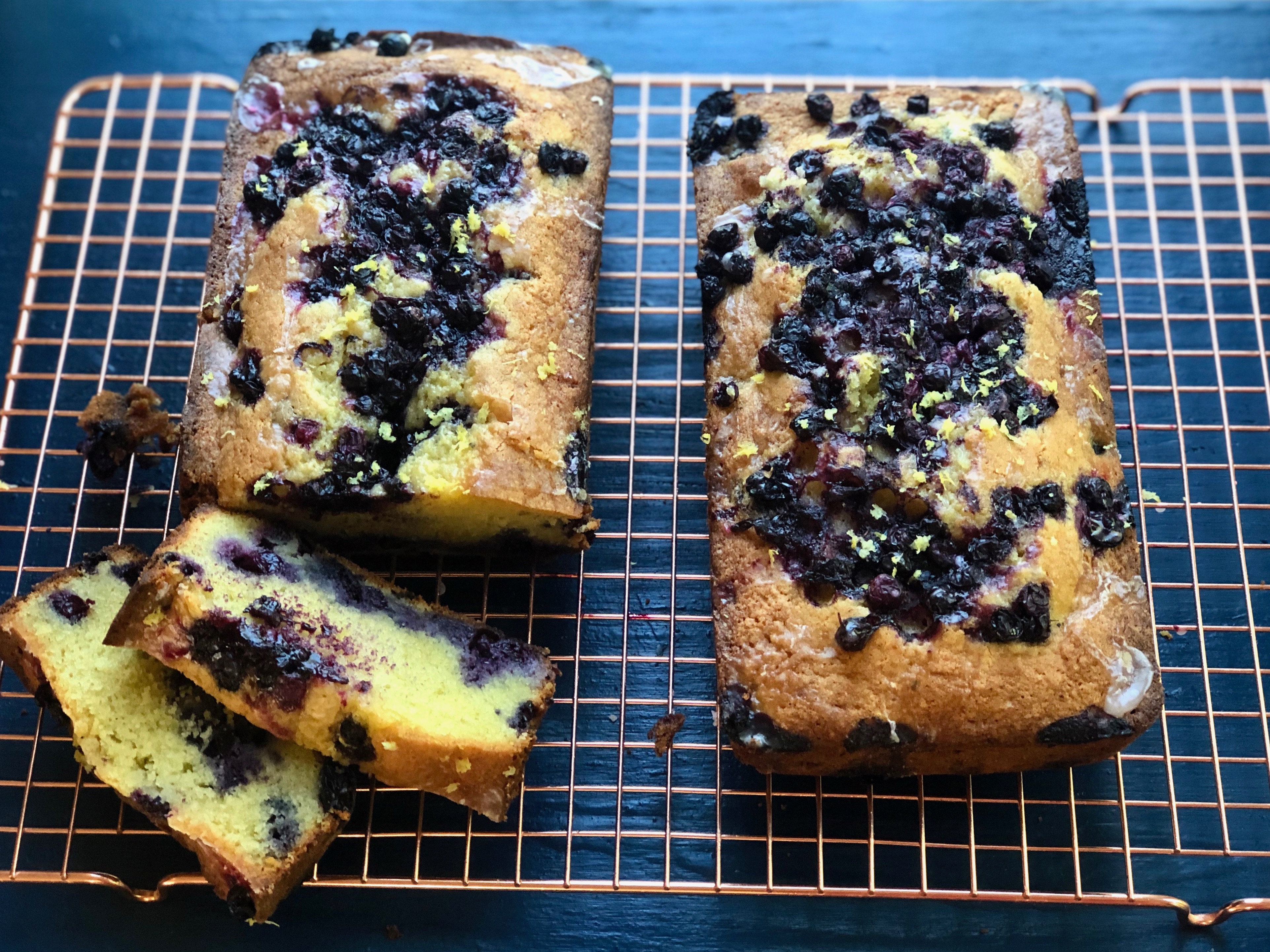 ingredients:
1/2 cup, plus 3 tablespoons/150 grams unsalted butter, softened
1/2 cup, plus 2 tablespoons granulated sugar
1 teaspoon grated lemon zest, plus 1 to 2 tablespoons fresh lemon juice
1 teaspoon vanilla extract
3 large eggs, lightly beaten
2/3 cup/80 grams all-purpose flour
1 1/4 teaspoons baking powder
1/8 teaspoon fine salt
1 generous cup/120 grams almond flour (finely ground almonds)
1 1/2 cups/200 grams fresh blueberries, divided
2/3 cup/70 grams confectioner's sugar
directions:
Heat oven to 375°F. Generously grease a 9-or 8-inch loaf pan with butter or cooking spray. Create a parchment paper sling/overhang, which will not only prevent sticking but also help with lifting cake out of pan. Cut a piece of parchment the same length as the long side of pan (about 8 inches if using a 9-inch loaf pan). Line bottom of pan with parchment paper, pressing paper up sides of pan and up above either side by about 2 inches; this border/sling will be used to lift cake after baking. Trim edges as needed. Butter the parchment. Set pan aside.


Place softened butter, sugar, lemon zest, and vanilla in the bowl of a stand mixer (or in a mixing bowl and use a hand mixer). Beat on high speed for 3 to 4 minutes, until light and airy, then lower speed to medium. Add eggs one at a time, scraping down sides of bowl. It might look curdled but not too worry, it will all come together in the end.


In a separate bowl, whisk together the flour, baking powder, salt, and almond flour. Set stand mixer to low speed and add the flour mixture in three additions, mixing just until all the flour is blended. Fold in about 3/4 of the blueberries using a spatula or wooden spoon. Scrape batter into prepared loaf pan. Bake for 15 minutes. Remove pan from oven and add remaining blueberries over the top of the loaf; bake another 15 to 20 minutes. Cover loosely with aluminum foil and continue to bake another 20 to 30 minutes and until a tester inserted comes out mostly clean. Remove pan from oven and let cake sit in pan about 10 minutes. Run a knife along edges of the pan, lift cake, using parchment sling and remove cake from pan; let sit on a wire rack to cool.


Make the icing by combining the confectioner's sugar with the lemon juice; whisk until combined and smooth. Add more sugar if too runny or a little more lemon juice if too thick. Pour over the cake and let cool about 30 minutes more before serving.
---
---
---
---
---