---
---
by
Kim Sunée
• January 25, 2023
---
Yield:
4 to 6 soft pretzels •
Total Time:
30 minutes
---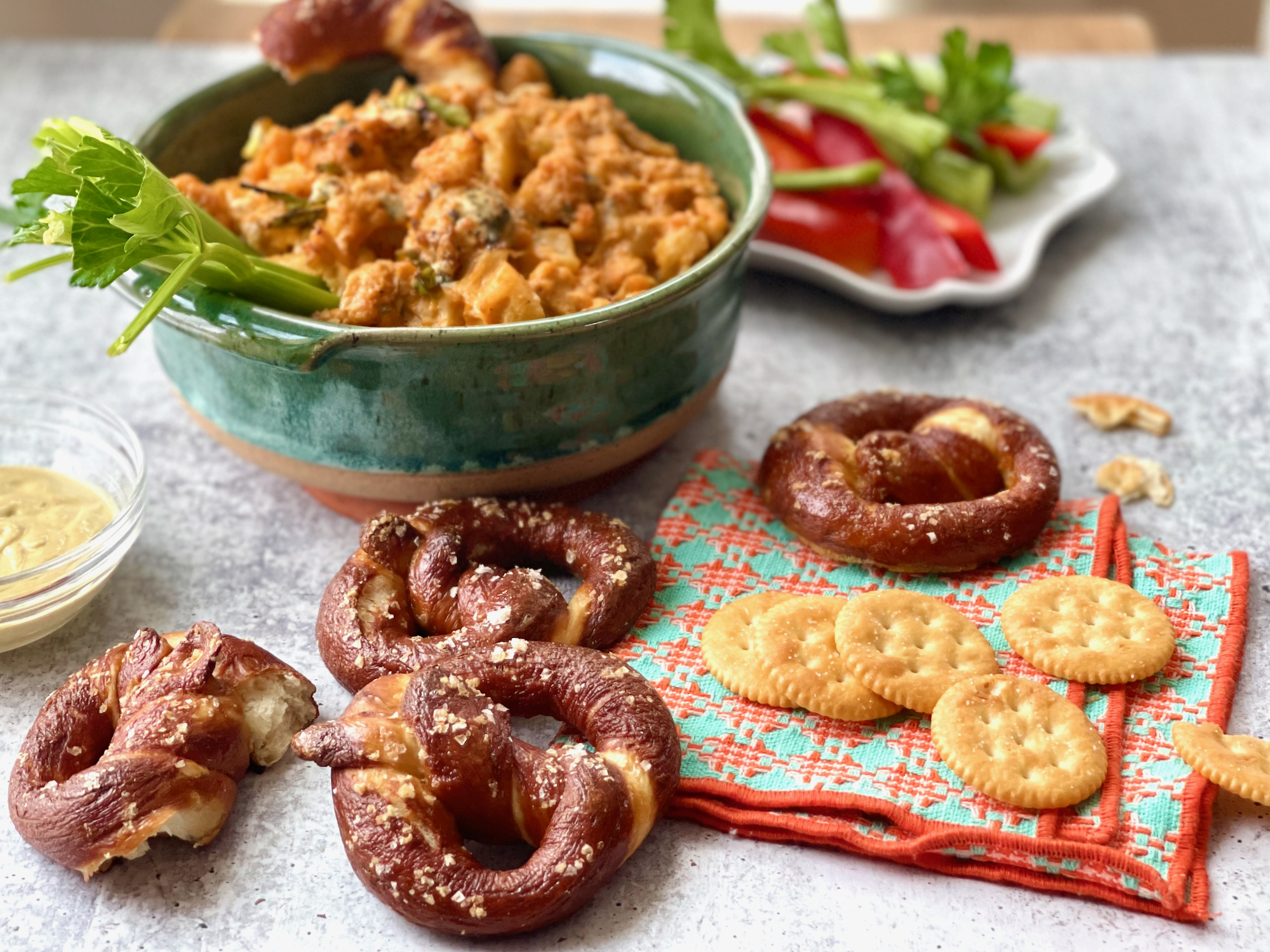 ---
If you love a soft pretzel with its crusty exterior and chewy center but aren't in the mood for a full-on made-from-scratch version, here's an easy option using fresh pizza dough from your favorite pizzeria. A few twists before a baking soda bath and then a stint in the oven until golden brown, these are great with a dollop of mustard or served with a favorite dip. Most recipes call for pretzel salt, but you can also opt for a good finishing salt such as Maldon or Sitka flake salt; for a twist, consider an everything bagel seasoning mix. NOTE: For a sweet version, omit salt, bake as directed and brush baked pretzels with melted butter and dip in vanilla sugar (scrape inside of a vanilla bean into granulated sugar), or a mix of ground cinnamon and sugar.
ingredients
Vegetable oil, for brushing baking sheet
1/2 cup baking soda
Salt
1 pound refrigerated pizza dough (from favorite pizzeria or store-bought)
1 large egg, lightly beaten
Flake salt, such as Maldon, Sitka flake salt, or everything bagel seasoning
directions
Remove pizza dough from fridge. Heat oven to 350°. Brush or spray a baking sheet with oil. Combine 8 cups water with baking soda and one teaspoon salt in a large pot set over medium-high heat; bring to a boil.
Cut pizza dough into 4 or 6 equal-sized pieces, depending on how thick you prefer your pretzel. Roll each into a 20-to-24-inch long rope with an even diameter. Working with one rope at a time, form into a U shape, then cross/twist the ends, twice, to make a double twist, and bring ends toward you; use water to help press pieces together down to center of U and into a pretzel shape.
Working in batches, use a slotted spoon or spider to lower each pretzel into boiling water. Cook, flipping once until dough is slightly puffed, about 40 seconds per side. Remove pretzels with a slotted spoon and let excess water drain before transferring to prepared baking sheet. Repeat with remaining pretzels. Brush with beaten egg and sprinkle flake salt over. Bake until golden brown, 18 to 20 minutes.
---
---
---
---
---