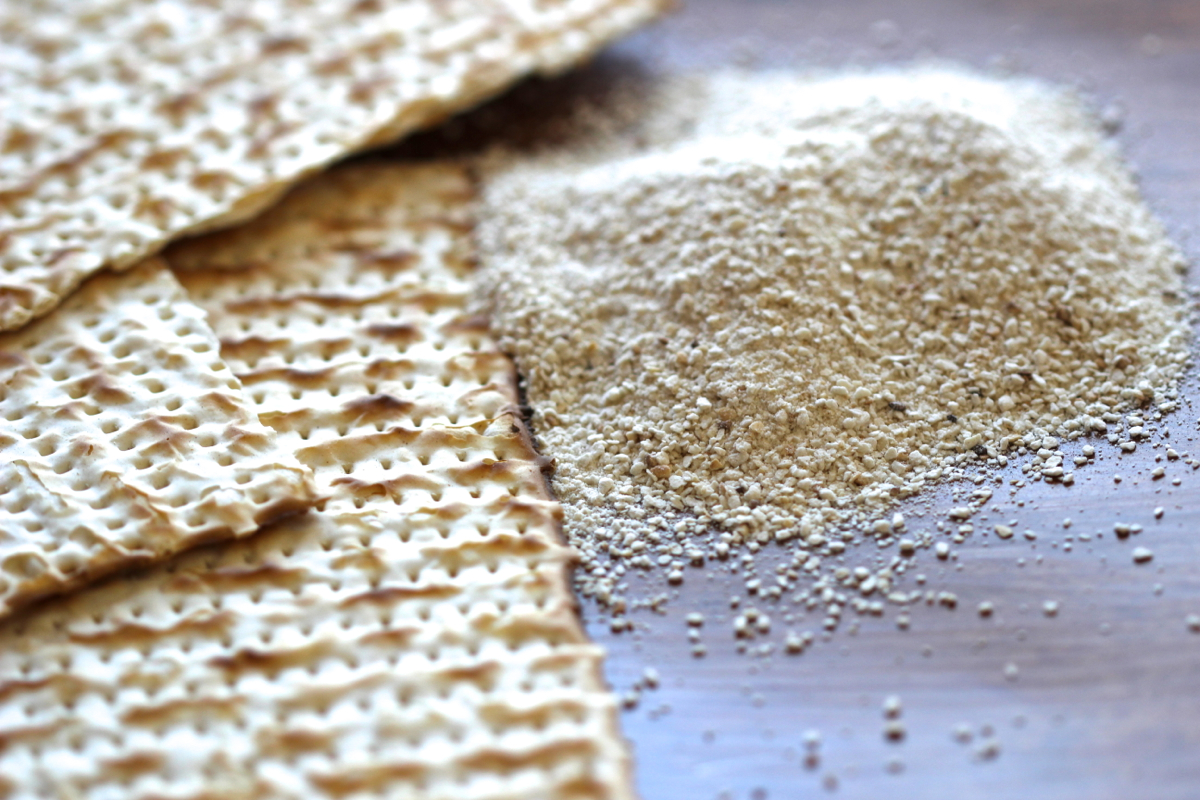 ---
I once found myself tête-à-tête at Palena Restaurant in DC with the lovely and knowledgeable award-winning author, Joan Nathan, who was working on her book, The New American Cooking, at the time. Her books on Jewish cuisine are indispensable and my go-to for the joys of Jewish delights.
However, recipes from home cooks are worth seeking out as well. Years back, I worked with a brilliant art director, Howard Greenberg, at TimeInc. who always made me smile when he stepped into my office. Howard was always ready with a witty remark or some obscure facts about French New Wave cinema and knew the lyrics to Françoise Hardy; he was as well-versed in the Adventures of TinTin as we he was in contemporary American poetry. He also loved good food.
One Passover, he shared his mother Helen's recipe for Matzo Farfel Pudding. Matzo, a thin, crisp unleavened bread, is the star of this recipe.  (You can try making it at home with tips from The Kitchn.) Helen's was old-school, calling for canned mushrooms and condensed chicken soup; we tested it in the test kitchens with just a few fresh variations—using fresh mushrooms and homemade chicken stock—and the result was surprisingly delicious and addictive.  I love the pudding-like texture and the crisp matzo crunch on top.  I've made it since adding in some grated zucchini or carrot to the mix.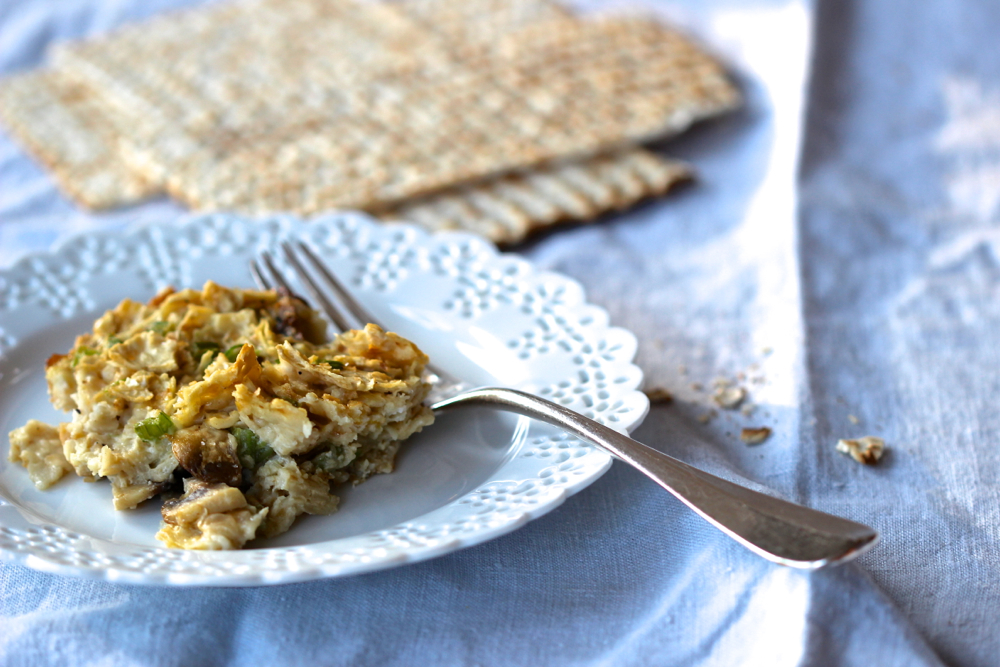 Here's the lightened-up version for Passover or anytime of the year.
ingredients:
3 tablespoons vegetable oil
1 cup white or yellow onion, minced (1 small onion)
3/4 cup diced celery (about 2 ribs)
4 ounces button or cremini mushrooms, sliced
8 ounces matzo farfel, broken up with your hands
2 cup chicken stock, preferably homemade (or low-sodium store-bought)
3 large eggs, lightly beaten
1 teaspoon salt
¼ teaspoon fresh ground black pepper
1 teaspoon paprika
directions:
Preheat oven to 375°F.  Heat oil in a large skillet over medium high heat.  Sauté onion and celery about 8 minutes or until tender; add mushrooms and sauté until just golden. Let cool slightly and stir in matzo farfel.
Mix chicken stock and next 4 ingredients in a medium bowl. Add to matzo mixture and blend thoroughly. Pour into a lightly greased 11-x-7-inch baking dish and bake for 35 to 40 minutes.
---
---
---
---
---