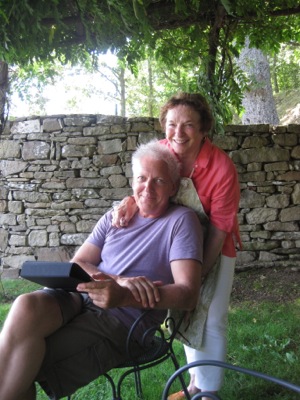 The gorgeous and lovingly crafted cookbook by Frances and Ed Mayes is finally here.
I was very fortunate to spend some time with Frances and Ed and the talented photographer, Steven Rothfeld, as we cooked and photographed recipes for THE TUSCAN SUN COOKBOOK.
This collection of recipes is a love letter to the people and food and flavors of the beloved Tuscan region that Frances and Ed fell in love with more than twenty years ago. There's poetry on every page–in the ingredients and table settings and landscapes.
Some of my favorite dishes in the book include Semolina gnocchi, a simple yet surprisingly delicious warm gratin of semolina, butter and cheese; the pasta dishes; all the artichoke recipes; the stuffed vegetables, and pizzas….I guess it's hard to choose. So, pour yourself a glass of wine, pick any page, gather your friends, and get cooking.
To see Frances on tour, check out her Website.