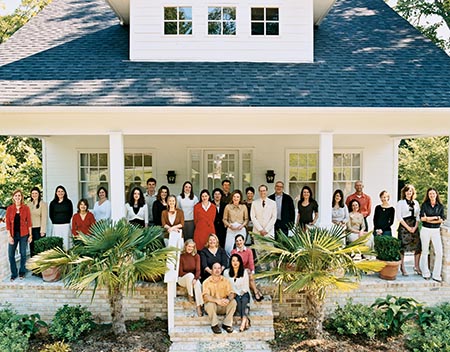 Someone sent me this link to Urban Grace Interiors.
And I've received many emails about the closing of Cottage Living magazine. Yes, it's sad. Yes, it seems to be true. We are closing our pages.
It's been a remarkable journey. I have been fortunate to work with a talented and passionate group of people who have continued to inspire me every single day since our launch in 2004.
Over the past year while on book tour, people have asked: Do you feel at home where you are now?
Although I always have a suitcase within arm's reach, being part of Cottage Living magazine gave me a sense of home.
I will miss you all. Eleanor, our fearless leader, who is now at the Mothership…lucky, lucky Southern Living staff. Lindsay, who brought us together…we wish you well with all things coastal. The most stylish and sassy editors: Heather, Turner, Jennifer, Lindsey, Jessica, and Steele. Candace, our guide and unofficial associate food editor. Amy (the other unofficial foo editor) and Kate, my neighbors on either side of my office, who probably heard more than they wanted whether I was laughing or crying or pulling my hair out before a deadline. Inspiring art designers, Erynn and Dit. Jean whose pinkness I will miss. The wordsmiths, Susan and Mindy and Shannon and Donna (I am sleep-deprived like the rest of us, so forgive my punctuation). Those who were there in the beginning: Howard, and Robbie, and James, Haskell. Lydia and Beatty….I will also miss you, David wherever you may be in the world, and Lea Anne–I hope you will continue to be the keeper of our whereabouts. Robin, thank you for always being up for a tasting. Dan, who helped me more than you will know. (Jennifer, you, and I will have a great time in Paris.) Rex, who can shoot it, design it, and write it better than many. And Bob Newman, whose afternoon craving for sweets was always a joy. The photographers, Jim Franco, Rick Lew, Ray Kachatorian, Thayer Gowdy, Ben Fink, Becky Stayner…Contributors: Julia Reed, Paula Disbrowe, Jean Anderson, Karen Barker, Stephanie Basralian, Ana Kelly, and dear sweet Sara Foster who's always ready to taste just one more bite.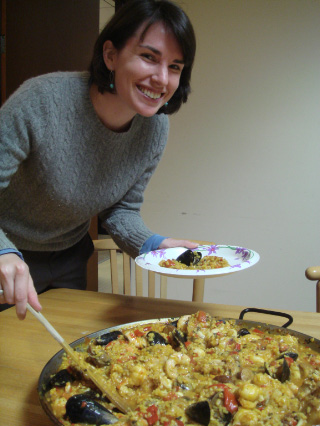 Fabulous Interns: Parker, Amy Burke, Ashley, Rachel, and Carolyn.
I will miss the letters from readers asking for a recipe or a paint color. I will miss impromptu Champagne and moonshine tastings (work-related, of course) in my office with most of you (and you know who you are). I will miss hearing someone announce a wedding, a baby, a trip to Israel, Italy, New Zealand. I will miss the Cottage Living round of applause.
I know we are currently in denial, but we will be stronger, better people for all the pain and uncertainty. I will miss you all so very much.