As much as I love long-simmered stews, bowls of polenta with lots of butter and cheese, I'm always happy to forgo (temporarily) daube Provençale or cassoulet for the color, flavor, and crunch of these moments before summer.
Photos below are some shots of spring I've taken over the past year or so:
1) Pea "chutes" from the Saturday Farmers Market in Portland.  I love these tossed in a salad with a simple lemon vinaigrette, piled onto sandwiches, or simply sauteed with a bit of garlic and shallot.
2) A single pea pod from a photo shoot at Frances Mayes's home in North Carolina.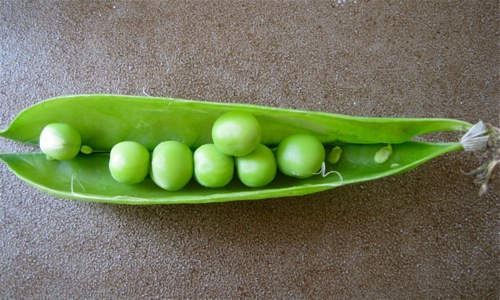 3) A silky delicious salad of green beans, peas, roasted shiitake, and roasted sesame vinaigrette at REVEL in Seattle. Everything at Revel is a joy, from the counter seat dining to the delicious cocktails and the hints of Korean flavor.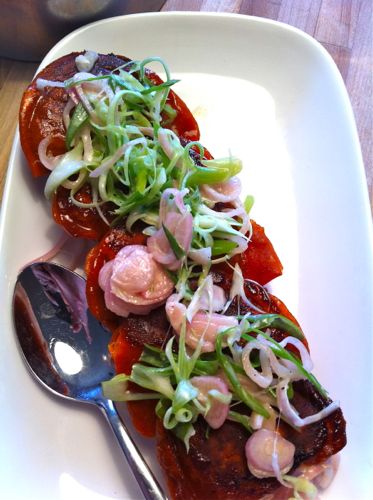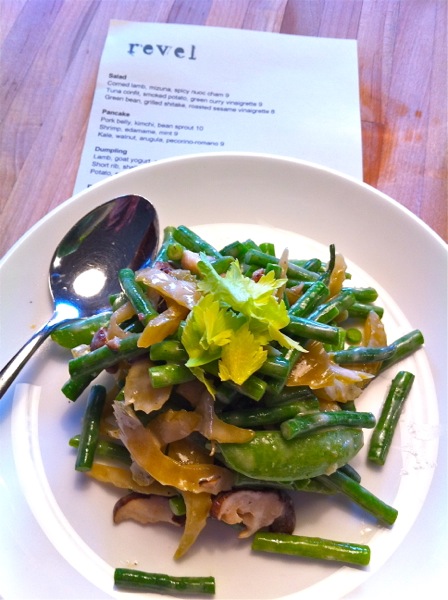 For those of you into competitive eating, check out this Revel dumpling-eating contest.
That's chef Seif Chirchi in the grey t-shirt in the middle.