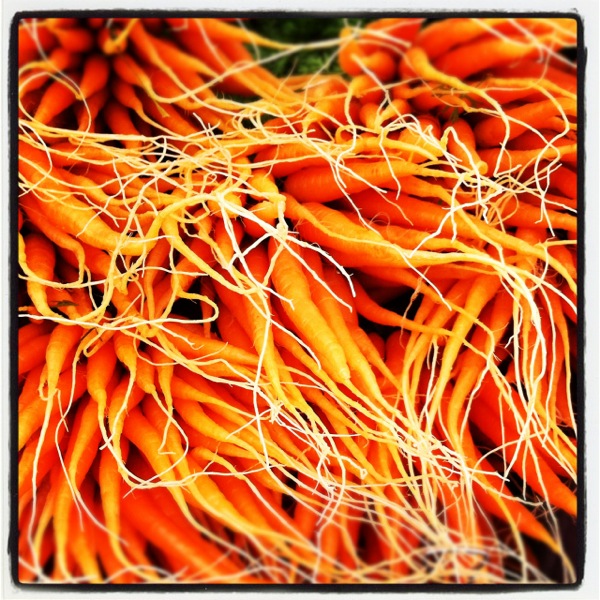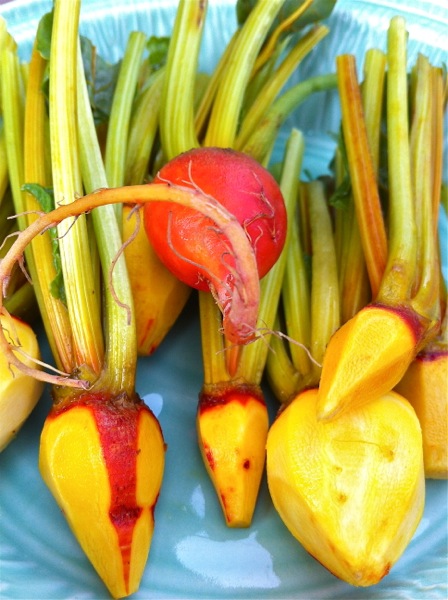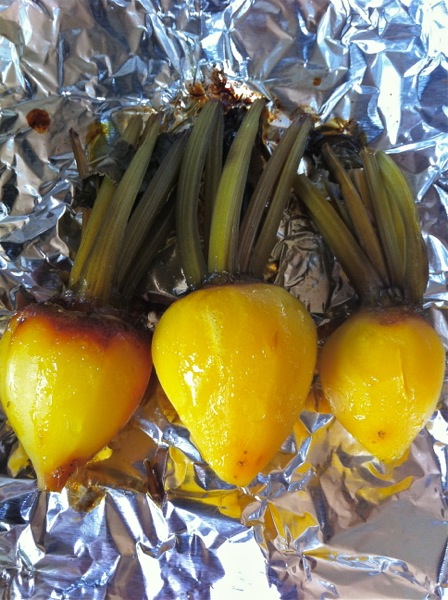 Roasted Golden Beet and Orange Salad
Yield:
4

| Total time: 35 min
Print Recipe

Roasting beets brings out their natural sweetness and the greens add color and bite to this salad.
ingredients:
1 bunch baby golden beets with leaves

1 orange, peeled, and white pitch removed

Extra-virgin olive oil

Lemon juice

Fresh ground black pepper

Sea salt

Garnish: sliced spring onion, toasted nuts
directions:
Preheat oven to 400°. Cut stems and leaves from beets, leaving about 1 to 2 inches of stems. Drizzle beets with a little olive oil and sprinkle with salt. Wrap in aluminum foil and roast for 25 to 35 minutes or until tender when pierced with a sharp knife; be careful not to overcook beets. Let beets cool a bit and then peel and slice in half or into thin slices.
Blanch beet leaves in boiling salted water, about 2 minutes or until just starting to wilt. Shock in a bowl of ice water and drain. Remove any tough stems and chop beet leaves and place in a serving bowl.
Cut orange into segments, reserving any juice. Add orange segments and any juice to beet leaves.
Place roasted, sliced beets over leaves and oranges. Drizzle with olive oil, a bit of fresh lemon juice, and season with salt and pepper.
Garnish, if desired, with sliced spring onion and/or toasted almonds, walnuts or hazelnuts.
Date Published: July 24, 2012
All recipes have been tested by the KimSunée.com Test Kitchens unless otherwise noted.