It's the season for fresh raw crab preserved in soy sauce. Not to be confused with busters or soft shells–the shell stays hard but you suck and out oozes gorgeous raw crab jelly. It's a labor of love to make this recipe, but is completely addictive.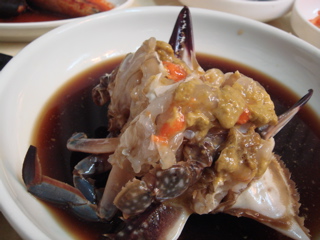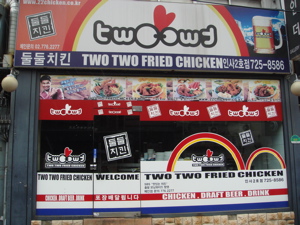 Green Tea Dusted Rice "Toast" with corn sweet potato salad


Shrimp Sauce, Incheon Market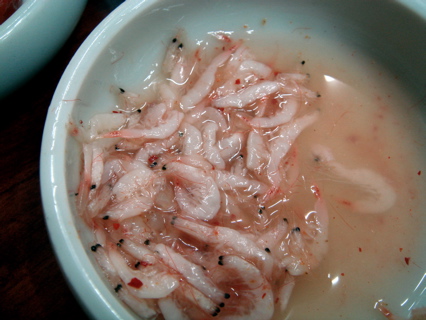 This is from an all-organic foods restaurant in InsaDong.