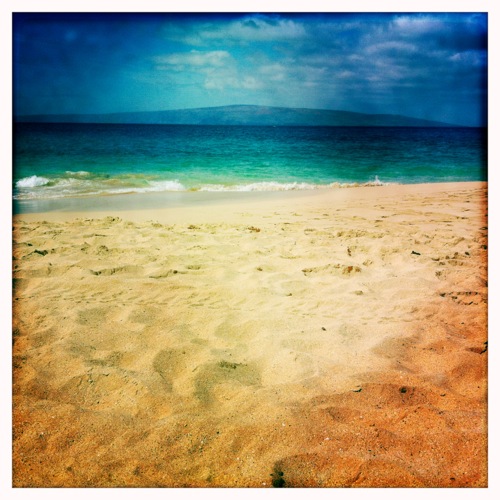 I've escaped the mid-winter snowfalls and landed right here, on Maui's Big Beach, for just a few days. My friend, Angela, calls to remind me that when she left Maui she cried for days.
As I sit staring at the ocean with its swells and gigantic turtles, drinking guava juice, eating fresh papaya with lime, slices of Maui Gold pineapple, I realize the joy of letting go and not tormenting myself with the constant: "I should be doing …."
Right now, I am where I am supposed to be.
Where are you?