I spent a few days visiting Sara Foster and her husband, Peter Sellers, at their home in Lake Placid. We do what we always do when we get together–eat and drink and make up recipes. (Sara used to be our contributing food editor at Cottage Living magazine and owns 2 markets, in Chapel Hill and Durham.) After a much-needed swim in the lake and a pilates class, we decided on more recipes to test for her upcoming book, including green goddess dressing (on warm potatoes), divine braised and BBQd short ribs, a tart apple cake, and more.
But first, we headed to the farmers' market.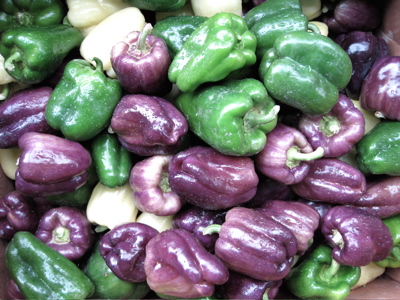 Before taking a boat tour, Sarahad our go cups stacked and ready for delicious Salty Dogs. Sara's recipe includes fresh squeezed grapefruit, lime juice, seltzer, and Vodka served on the rocks in flaky salt-rimmed glasses. Recipe to come on Sara Foster's site.
While waiting for Sara's new book, check out her latest: