As if we didn't have enough food with 65 pizzas, endless bottles of wine, and a cake to feed 50 or more, Frances ordered up a whole porchetta from a friend who has a porchetta truck at the Saturday market in Cortona and also in the Porta Colonia parking lot every Wednesday p.m. .
The kids were a little scared of the head, but the beast proved to be the beauty of the party. The skin was divine, crisp and salty. My friend Robert made little skin sandwiches for me while Ivan and I rolled out pizzas.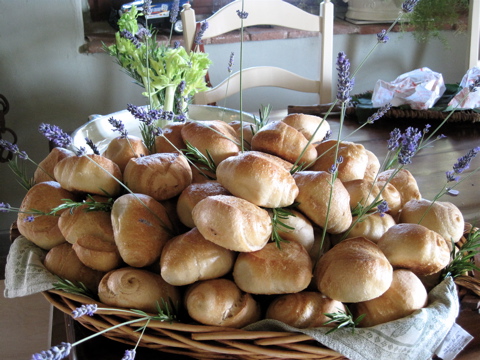 I've never attempted to make my own porchetta but I've had delicious versions of it, rolled and stuffed with fennel seeds, garlic, lots of herbs and crisped til a golden crunch. Do you have a favorite recipe for porchetta or a secret place where you indulge?