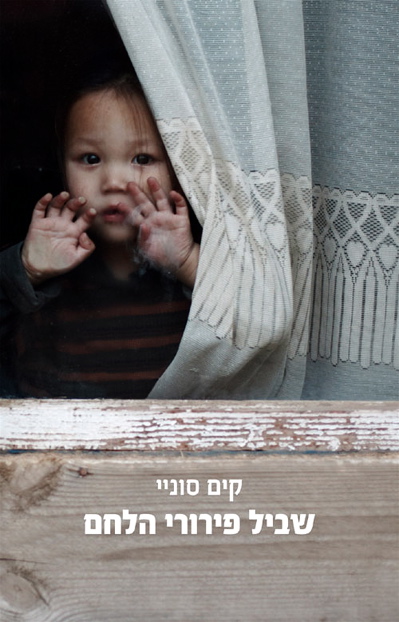 This is a day of thanks: to the dedication of my agent, Joy Tutela, of the David Black Literary Agency who helped me get my book proposal into the hands of the talented and dedicated team at Grand Central. I was also so so fortunate to work with the brilliant AMY EINHORN (now of Amy Einhorn books whose first book under her own imprint is the runaway bestseller The Help by Kathryn Stockett).
As for the Hebrew edition of Trail of Crumbs: I was at a book signing in NYC a few years back and a Jewish photographer said he had heard my book was going to be published in Hebrew. "Isn't that strange?" I replied.
He paused for a moment and said, "In the end…we're all just searching for home."
I'm happy to have found a home at Grand Central, at Minumsa (my Korean publisher), and now at Arie Nir in Tel Aviv.
Thank you thank you to everyone who gave Trail of Crumbs a home and to those who continue to read it; I am grateful.