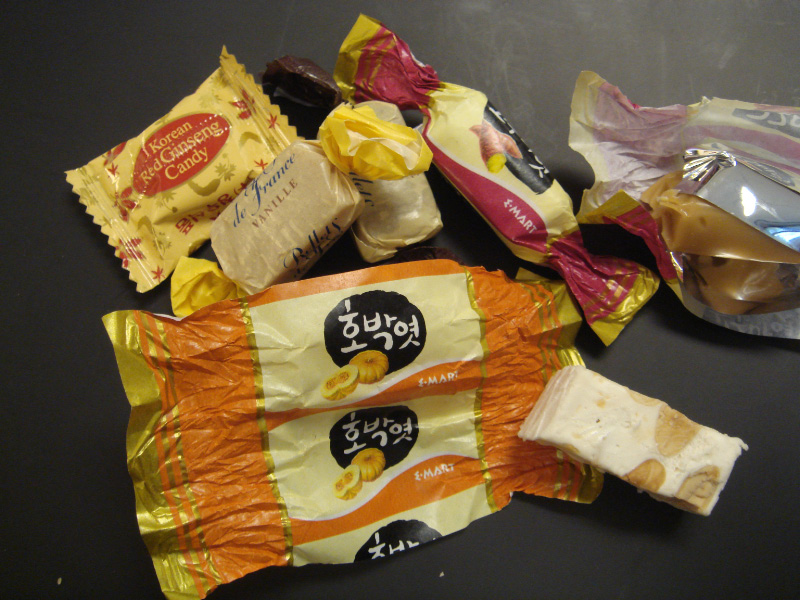 As a child, my plastic pumpkin was always still full the following Halloween. Perhaps this explains my fondness for savory over sweet. This is what I could round up from my office candy pool at Cottage Living–Korean ginseng candy, Korean pumpkin and sweet potato candy chews(from my trip to Seoul back in May), and French salted caramels and nougat de Montelimar. Candy never lasts long in my office thanks to an editorial staff with sweeter cravings than mine.
As if we didn't have enough sweets today, later in the test kitchens, we are tasting shortbread recipes and sweet potato recipes from Jean Anderson.
What's your favorite Halloween candy?