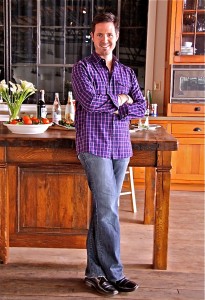 Chadwick Boyd, Atlanta and New York City Chadwick is a food and lifestyle expert and regularly appears o ABC, NBC, CBS and Fox, and Lifetime, sharing delicious food and entertaining tips with millions of viewers. He was a featured guest on the PBS special, Heirloom Meals, updating heritage recipes for the modern cook. Chadwick has one mission…to change the world for good through food and words.  He contributes to Serious Eats and Huffington Post Taste, and has been featured in Better Homes and Gardens, Redbook, Southern Living, among others. Chadwick is currently working on a cookbook, "Entertaining with Vegetables" to be published in 2017.  He is based in New York City and Atlanta.  For more on Chadwick, visit  chadwickboydlifestyle.com.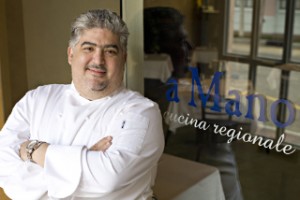 Chef Adolfo Garcia, New Orleans  Adolfo Garcia is a native New Orleanian with Latin American roots.  After graduating from the CIA and stints in New York City and Spain, Adolfo returned to his native city and is the owner/creator of RioMar, La Boca, a Mano, High Hat, and Gusto, all featuring local ingredients and the generous hospitality, which uniquely characterizes the city.
"Our cuisine reflects my experience, heritage and a desire to transport guests to other places. You won't find fusion on our menus. I'm a culinary traditionalist, and I love a great story. Here, I'll try to share a bit of our restaurant world, and people, places and flavors that inspire me."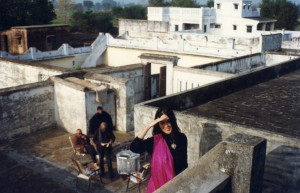 Alison Singh Gee, California and India Alison is an award-winning international journalist whose work has been translated into eight languages and has appeared in People, Vanity Fair, In Style, Marie Claire, International Herald Tribune, The Wall Street Journal, Sunset and Los Angeles Times. For eight years, she was a staff features writer/correspondent for People magazine. She won the 1997 Amnesty International Award for Feature Writing for her Asiaweek cover story about child prostitution in Southeast Asia. Her upcoming memoir, Where the Peacocks Sing: A Prince, a Palace and the Search for Home, chronicles her discovery that her husband grew up in a 100-room palace in India. She is presently working on a new memoir, Cooking for the Maharani: Four Continents, Six Iconic Chefs, and One Tall Glass of Revenge. Alison lives in Los Angeles with her husband and daughter, around the corner from India Sweets & Spices. You can find her at https://www.facebook.com/AlisonSinghGee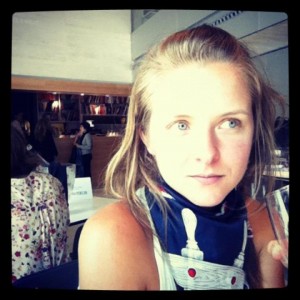 Marti Buckley Kilpatrick, Spain Marti lives and works from San Sebastián, in the Basque Country of Spain. At any hour of the day you can find her spreading the goat cheese gospel as VP of Marketing for Belle Chevre, working among three-star Michelin chefs, or teaching Basques how to make chocolate chip cookies. Most often with a gin and tonic in her near future. Her work has appeared in Southern Living, Gucci, Costco Connection, Remedy Quarterly, Edible New Orleans, and more, as well as in Spanish/Basque outlets including EITB and Noticias de Gipuzkoa. She can be followed on her blog, www.travelcookeat.com.



Dr. Seung Hee Lee-Kwan was born and raised in South Korea, is a licensed dietitian in Korea and has her Ph.D. in Human Nutrition from Johns Hopkins University. Her belief in preserving tradition and integrating science to create delicious and healthful dishes led her to be invited to study traditional Korean Royal Court cuisine at the renowned Taste of Korea Research Institute. The prestigious members-only organization is a research institute that emphasizes preserving Korean tradition and reviving traditional recipes to make them suitable for modern-day kitchens (e.g. translating old units like buckets and basketfuls into cups and grams.)
She currently works for the Centers for Disease Control and Prevention (CDC) in Atlanta as an epidemiologist. From 2013 to 2015, she served as an Epidemic Intelligence Service Officer (aka disease detective), which took her to Sierra Leone in 2014.
Before joining the CDC, she directed 'Baltimore Healthy Carryouts,' a healthy restaurant intervention implemented in the low-income neighborhoods of Baltimore. She received the Abell Award in Urban Policy for her work, and the Baltimore Food Policy Initiative implemented her intervention strategies throughout the public markets across the city. Whenever she is out in the field, meeting locals and affecting real change, she is reminded of her devotion to public health and her main goal of universal access to delicious and healthful foods.
Seung Hee also serves as a sports nutritionist for the Global Sporting Integration Company, assisting professional baseball players adjust to a new food environment when traded internationally. On weekends, she teaches Korean cooking classes and wine pairings at the Atlanta Wine School and caters for events and parties. You can find her creations and wine pairings on Instagram @Koreanfusion.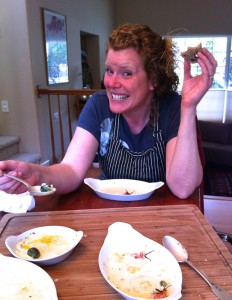 Jennifer McGovern, Alaska
Jennifer, a registered dietician and a native of Alaska, loves to eat, drink and clean other people's kitchens, which makes her perfect for recipe testing for Kim Sunée!  There really isn't a food she doesn't like except for gelatinous masses of animal tendons.  But even then, if you add bacon, she may just choke it down.  A mother to three young children, Jennifer enjoys sarcasm, preserving, canning, and foraging for berries.  You can follow her on twitter.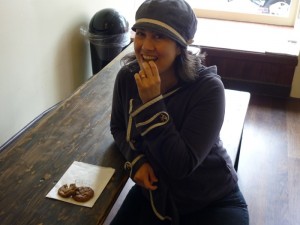 Mary Luz Meija, Toronto Born in Colombia, raised in Canada,

Mary Luz Mejia

is a Gemini-nominated food TV producer and director ("At The Table With…"), food and travel writer, the associate editor of Canada's award-winning national travel magazine, Ensemble Vacations and a food communications pro. She also devours a ton of breakfasts as the Toronto Star's weekly Brunch Columnist for the "The Morning After." She's worked as a journalist at the CBC, in documentary and lifestyle programming in the US and in Canada, and has travelled to over 30 countries. A self-professed cookbook nerd who has penned hundreds of food articles, culinary profiles, interviews and cultural explorations into the foods we eat and why we love them, her work has appeared in enRoute, Ensemble Vacations, The Toronto Star, Organic Gardening Magazine and Sympatico.c. She's been called "one of Toronto's most dedicated and passionate food journalists" by Saveur Magazine's editor-in-chief James Oseland and hopes to master her favourite iconic Latin American dishes one plate at a time.