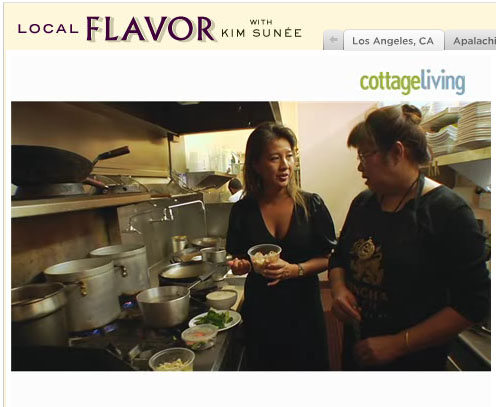 Watch Jazz of Jitlada, in Thai Town, on the border of L.A.'s Little Armenia, show me how to make Chicken Coconut Soup.
Jitlada is one of the best Thai food restaurants I've been to in a long time. Jazz, co-owner with her brother Tui, welcomed me by first reading my palm: "You are going to be very rich," she assured me. "You lucky woman."
Yes, I thought, lucky to eat here and to have Jazz and Tui show me how to make some Thai basics…Read more here.